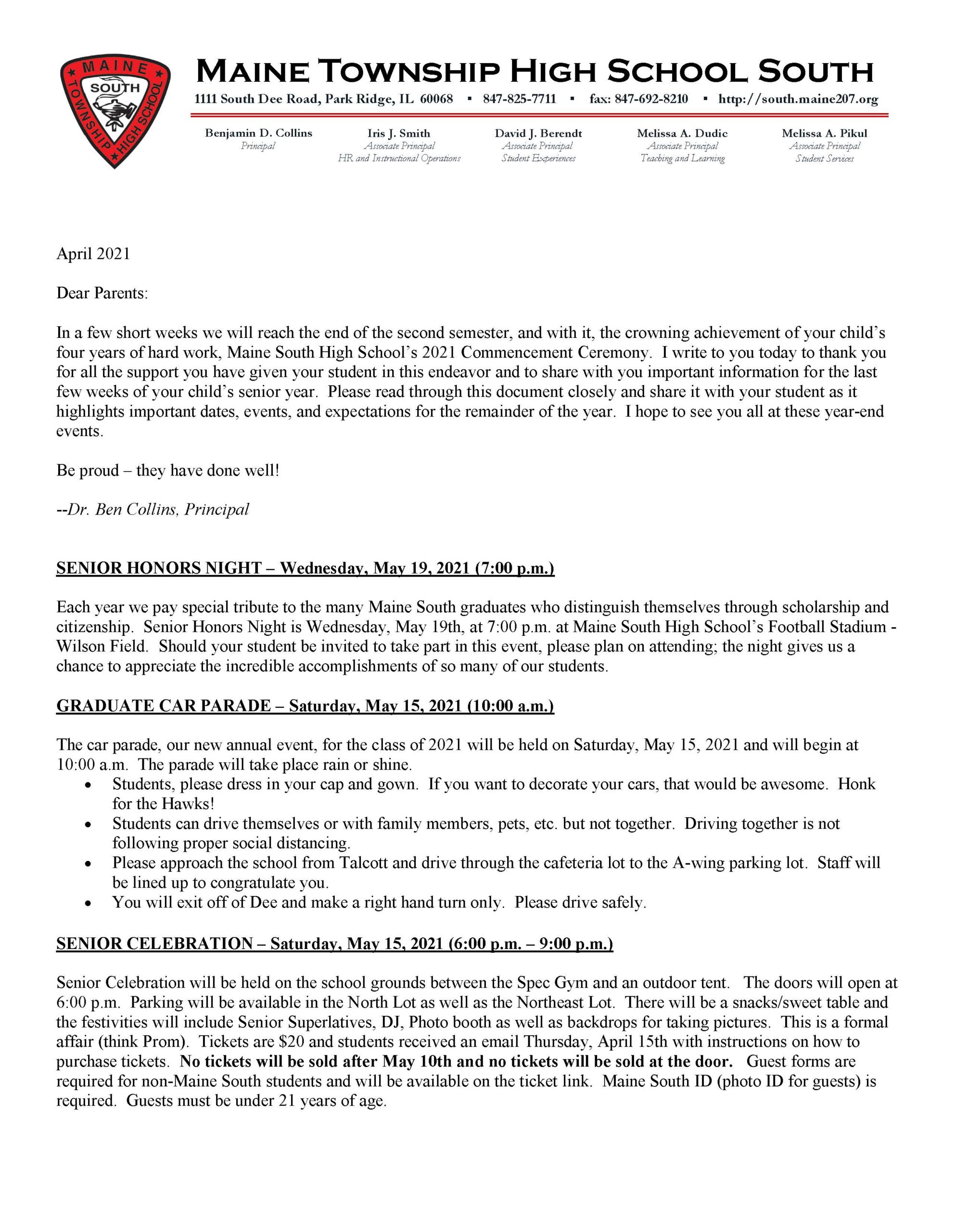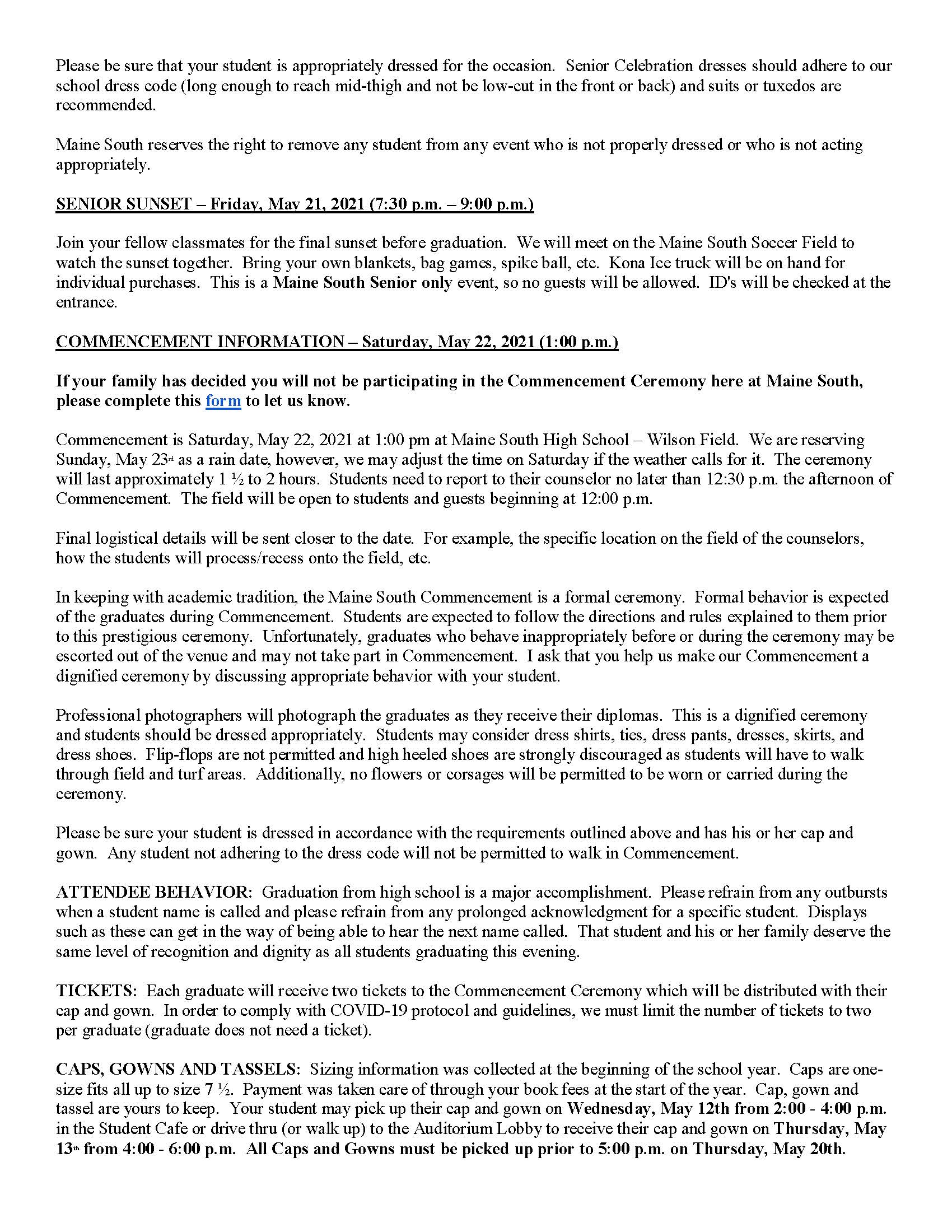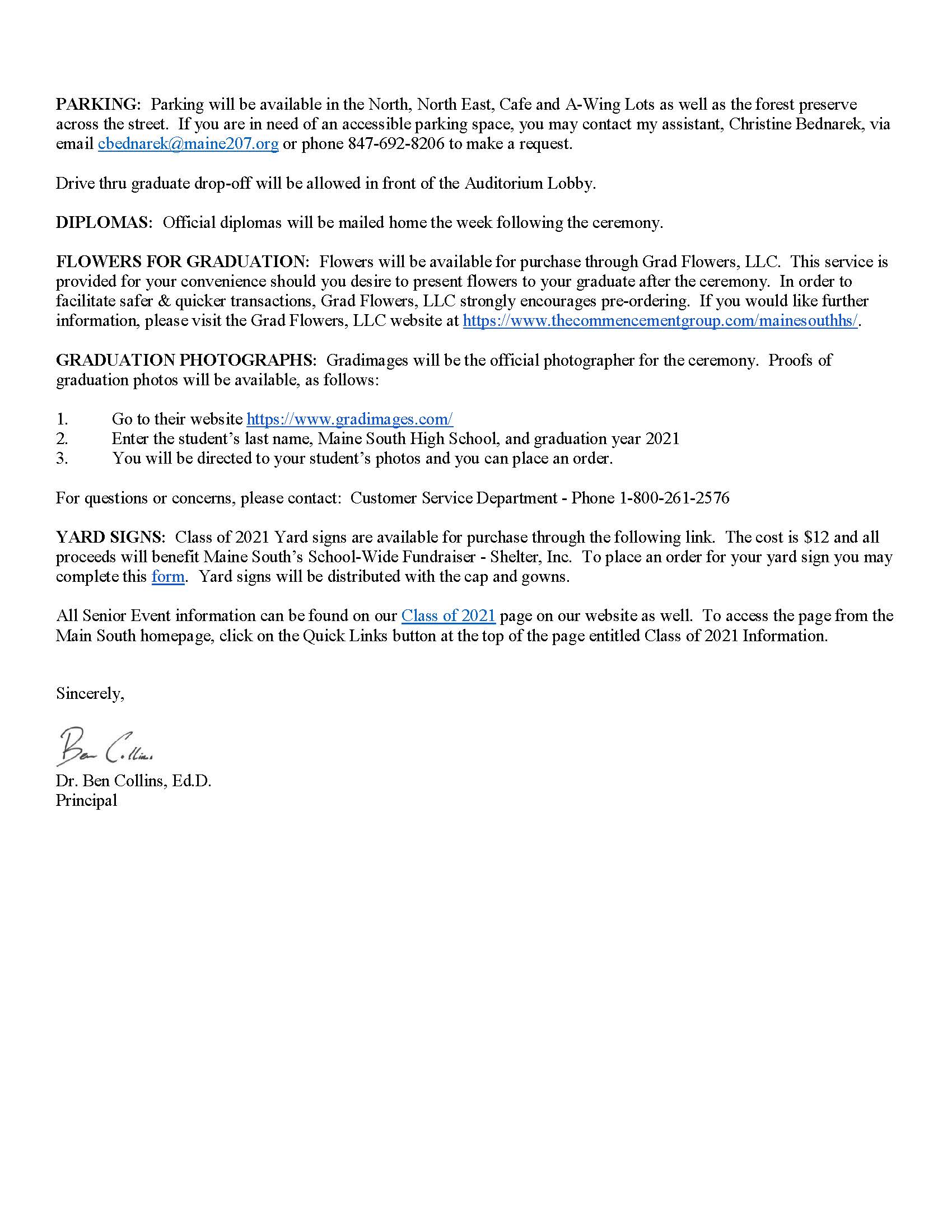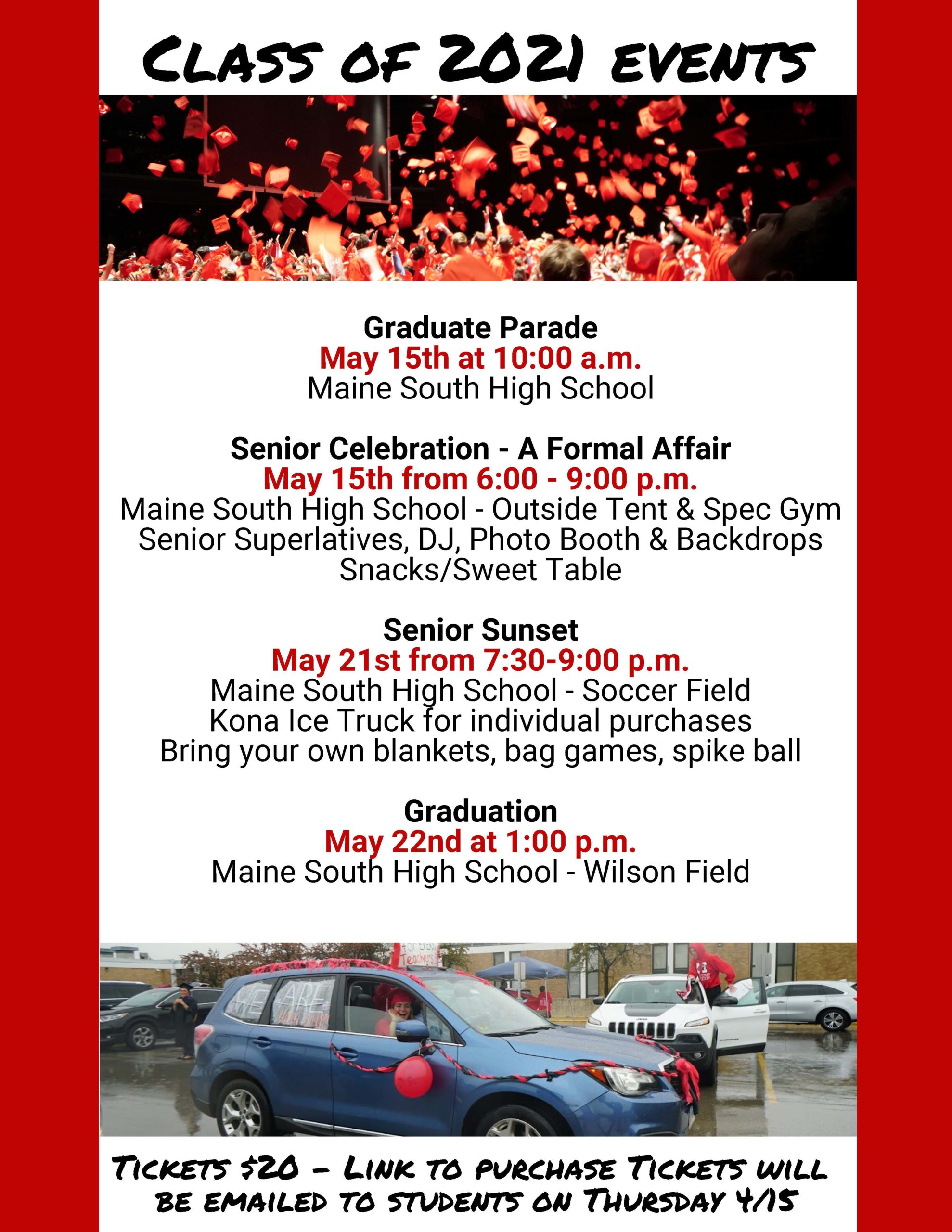 Instructional Materials Pick Up
---
Instructional materials pick-up will be on Monday, August 31, 2020. You will be picking up boxes that contain things such as textbooks, novels, packets, specific course materials, ID cards, etc. We highly encourage you to pick up your boxes on this day to help you start the school year with what you need to participate in remote learning.
If your last name starts with A-L, you will pick up your materials through the front circle driveway. Enter off of Dee Road and follow the one way signs. There will be No Left Turn permitted off of Dee Road into the circle. You'll see a sign for material pick-up at the entrance.
If your last name starts with M-Z, you will pick up your materials at Spec Gym. Enter off of Dee Road by the North Lot and follow the barricades to Spec Gym. You will exit out at Talcott Road.
Pick up times are 11:00 AM – 2:00 PM and 5:00 PM – 7:00 PM.
Senior Orientation Day
---
Monday, August 24th
Welcome to senior year!
Senior orientation includes a post-high school planning overview, a brief student expectations session, and virtual class sessions. Students can view a recorded version of the post-high school planning segment by clicking on this link. A PDF of the presentation with links to important documents/resources mentioned in the recording can be found here. The student expectations segment can be found at this link.
Senior students will also have an opportunity to meet their teachers by attending each of their classes virtually for 20 minutes on Monday, August 24th. The schedule for seniors to virtually meet their teachers on the afternoon of Monday, August 24th is as follows:
Virtual Schedule for Seniors Monday, 8/24

Period 1

12:15-12:35

Period 2

12:40-1:00

Period 3

1:05-1:25

Period 4

1:30-1:50

Period 5

1:55-2:15

Period 6

2:20-2:40

Period 7

2:45-3:05

Period 8

3:10-3:30
This year, all teachers will be using Google Classroom for most communications and access to class materials. All teachers will invite students to join the Google Classroom for their course no later than Monday, August 24th at 12:00 p.m. After that time, all students should log into Google Classroom on their Chromebook and accept the invitation for each course in which they are enrolled. To long into Google Classroom from a Chromebook, go to the Google Apps menu 9-dot grid that appears at the top right of the screen when logged into Gmail or Drive, and choose the Google Classroom icon.
After joining their classes on Google classroom, students will be able to view announcements and information pertaining to their courses. On Monday, August 24th, senior students should log into the Google Meet link on the Classroom page unless otherwise noted by their teacher. This is how students will join in the live synchronous classroom class meeting on Monday.

Because post-high school planning is an important focus for many of our Seniors, Mrs. Moreth, Career and College Admission Specialist, is hosting a much more detailed virtual webinar on Wednesday, August 26 at 6 p.m. called "Hawks Leave Home: Class of 2021 Post-High School Planning Night". We encourage students to watch this virtual presentation with their parents so everyone is aware of the process, deadlines, expectations, testing/test-optional updates, etc. Following this session will be an update on the University of Illinois, Urbana-Champaign's application and essay requirements at 7 p.m. You can attend one or both of these sessions, but you will need to register for each session in order to receive the Zoom links (they are separate Zoom links). Please register one family member only so that we don't reach our Zoom attendance limit! More information and registration information about these two sessions can be found here.
A calendar of first semester events for seniors is available here. Because things are constantly being updated, please refer to this document routinely; printing it out may make it obsolete as new events will be added as we move forward with this very unique semester.
More information about curbside materials pick-up for Seniors will be forthcoming.
We are looking forward to virtually welcoming you to Maine South!
The Maine South Administrative Team
Exact Class Times for Classes August 25th – August 28th
Remote Learning will begin the afternoon of August 25th.
Tuesday – 25th

Classes begin!!

Wednesday – 26th
Thursday – 27th
Friday – 28th
All Students

1:00-1:30 p.m. Block 3

1:40-2:10 p.m. Block 1

2:20-2:50 p.m. Block 7

3:00-3:30 p.m. Block 5

All Students

1:00-1:30 p.m. Block 4

1:40-2:10 p.m. Block 2

2:20-2:50 p.m. Block 8

3:00-3:30 p.m. Block 6

All Students

1:00-1:30 p.m. Block 3

1:40-2:10 p.m. Block 1

2:20-2:50 p.m. Block 7

3:00-3:30 p.m. Block 5

All Students

1:00-1:30 p.m. Block 4

1:40-2:10 p.m. Block 2

2:20-2:50 p.m. Block 8

3:00-3:30 p.m. Block 6