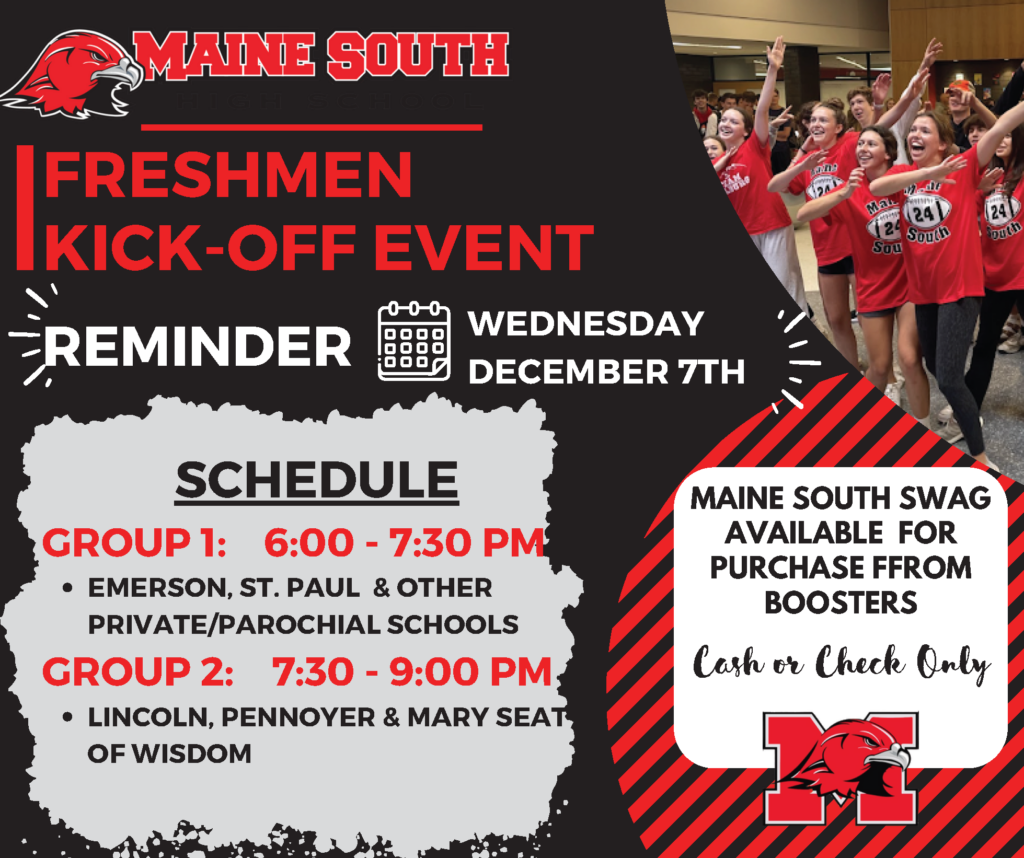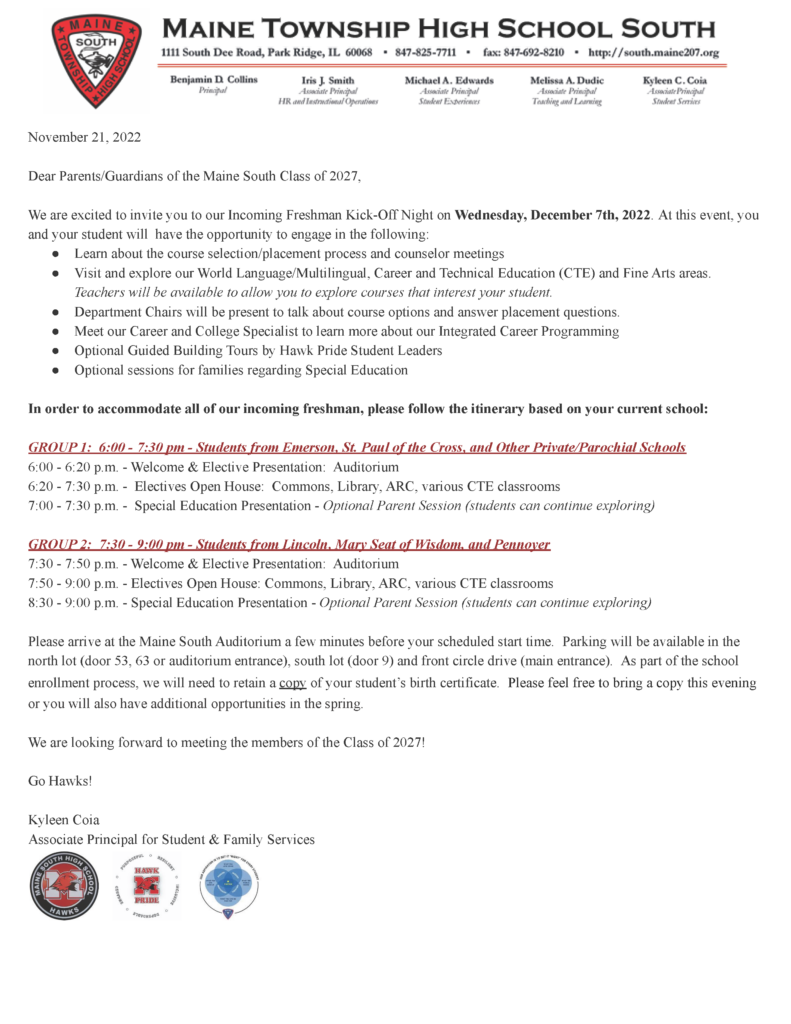 D207 INITIAL ENROLLMENT — **COMING IN NOVEMBER**
All families planning or considering sending their child to Maine South for the 2023-2024 school year should complete initial enrollment. This includes:

8th graders currently attending Emerson, Lincoln and/or Pennoyer

8th grade students who currently attend a private school and are considering Maine South High School as an option for high school.

This process will include gathering basic demographic and contact information through our online student management system (Infinite Campus) to ensure you get regular updates and communication from D207 and Maine South about enrollment steps.

Initial enrollment is a requirement for all future District 207 students and will allow families to engage in course selection meetings in January 2023.

Families living in the choice attendance areas should decide on their school of choice no later than mid-January.
INCOMING 9TH GRADE COURSE SELECTION MEETINGS – ***COMING IN LATE DECEMBER/ JANUARY***
Families will be invited to schedule a ten minute virtual meeting with their counselor. This meeting will allow you to meet your counselor and select course placements for the 2023-24 school year.
BIRTH CERTIFICATES
Incoming Freshman Only: An original birth certificate must be brought to the Main Office prior to July 1st for enrollment verification. Our staff will verify the birth certificate, make a copy to retain for school records and the original will be returned to you. The birth certificate must include the name of at least one parent. More information will be forthcoming on opportunities to bring in your birth certificate, including our Incoming Freshman Kick-Off Night on December 7th, 2022. Please hold off on bringing in your child's birth certificate at this time until more information is shared with parents/guardians.
HEALTH OFFICE UPDATES:
MEDICAL DOCUMENTATION REQUIREMENTS
All incoming freshmen are required to provide:
1) Health examination with proof of immunizations prior to the first day of school. This must be completed by an MD, DO, APN, or PA, and documented on the Illinois Certificate of Child Health Examination. A separate sports physical is not required for freshmen.
2) Dental examination must be completed by a licensed dentist and documented on the IDPH Dental Examination Form.