Fine Arts - Kalo Foundation Art Exhibit
Maine South Fine Arts Department
Maine South High School senior artists are placing the finishing touches on their pieces for debuting their work in the first art exhibit of the year. In conjunction with the Kalo Foundation, our senior visual artists have a show dedicated to the work they have produced over the course of their four years in the art program, which includes courses in Design and Materials, Drawing and Painting, Photography, Ceramics, and Digital Imaging. Several of these artists submit AP portfolios to the College Board and those pursuing art schools receive thousands of dollars in scholarships. Visual Arts students are pursuing careers in Art Education, Art Critic/Writing, Art Law, Curatorial Consulting, Art Therapy, Commercial Design, Book Illustration, Graphic Design, Multi-Media, Medical Illustration, and many more.
| | |
| --- | --- |
| | Maine South AP Art students create mixed media, photography, and observational drawings for the Ianelli Exhibit. Mixed Media utilizes more than one material to create a piece of work, including cloth, paper, metals, wood, or other found materials. Combined materials can include painting and photography to create a foundation for achieving different effects as well. |
| Photo 3 students earning dual credit through Oakton Community College are analyzing contact sheets for image selection. Maine South photography students have are afforded the opportunity to learn dark room photography. Students work with photographic film to make prints by allowing the dark room to process the light-sensitive photographic materials, including film and photographic paper. Students learn techniques on various equipment, including the enlarger and baths containing processing chemicals. The darkroom process allows complete control over the medium, therefore, the students are free to develop their prints exactly as they choose. | |
| | Art 3 and AP Drawing students hone their techniques to perfect observational drawing. This feehand work records what the artist sees and can also be used for developing ideas for later use. The drawing medium. Drawing work can be executed in a number of ways, including silverpoint, graphite, pencil, charcoal, and pastel. Drawings can also be executed ink, digital pen, ballpoint pen, marker pen, water colour, and oil paint. |
The opening reception for the exhibit is Thursday, November 15, 5:30-7:30 p.m. at the Ianelli Studio Heritage House, 255 N. Northwest Hwy., Park Ridge. The artwork is for sale with all proceeds going to the student artists for supplies and college tuition. The work will be exhibited and available for purchase from Friday, November 9 – Sunday, December 16, 2018.
About Ianelli
Iannelli Studio was saved with the help of the generous Park Ridge community. Kalo made the Studio it's home in fall of 2011. Maine South had its first exhibit in 2012 featuring emerging artists exhibiting in the same space Alfonso Iannelli and many other great artists who practiced their skills.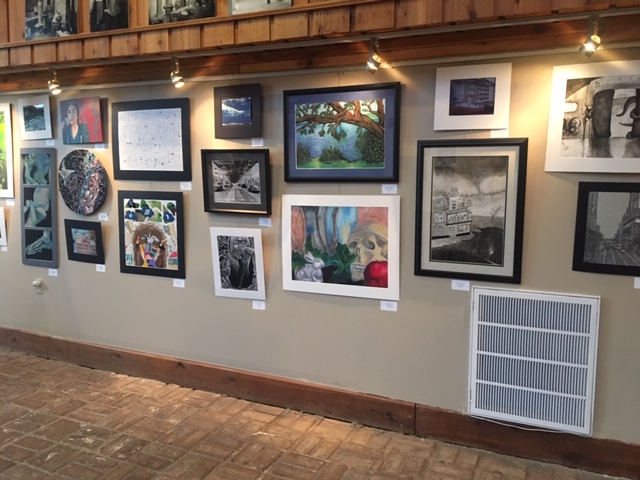 About The Kalo Foundation
Iannelli Studios was saved through the fundraising efforts of the Kalo Foundation, who now owns and operates the studio. Each year, the Kalo Foundation presents the Don Pegler Scholarship to Maine South Visual Arts students at the end of the year to assist them in pursuing their college and career aspirations in the Visual Arts.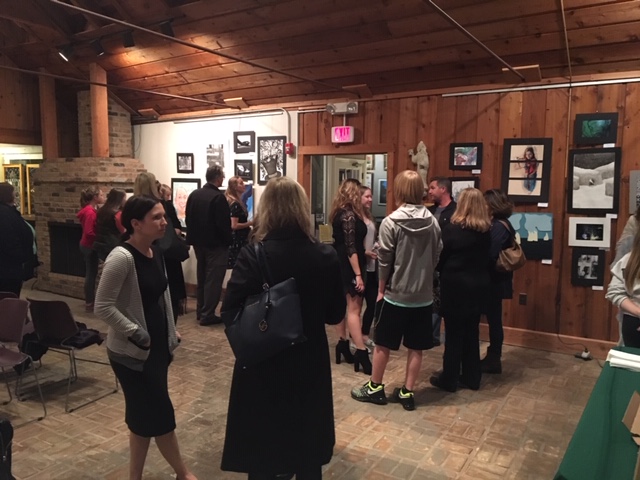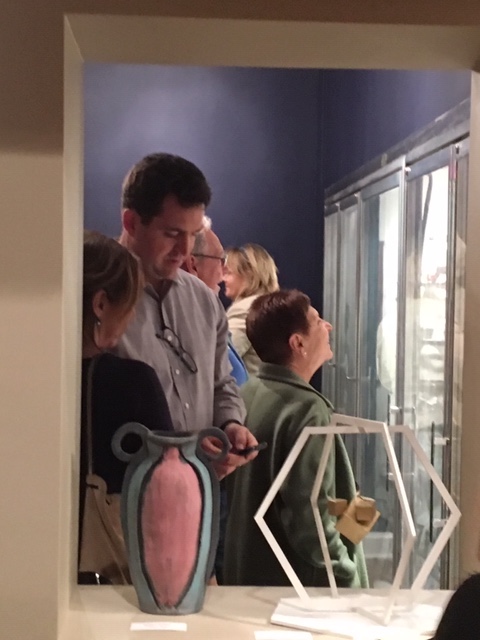 Iannelli Studio Hours: Saturdays: 10:00am – 3:00pm & Sundays 1:00 pm – 4:00pm.
"The arts can help students become tenacious, team-oriented problem-solvers who are confident and able to think creatively." Arne Duncan, former Secretary of Education

Be a "Patron" and lend your support to our students and community by increasing the resources available to our Fine Arts programs Maine South and give all our students an outlet for creative self expression!

Click HERE to support "The Arts" at Maine South