Maine South Student was Selected to Present at the American Historical Association Annual Meeting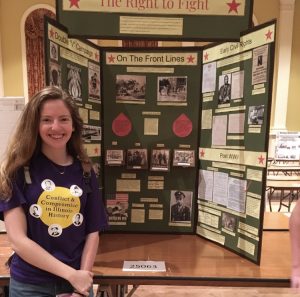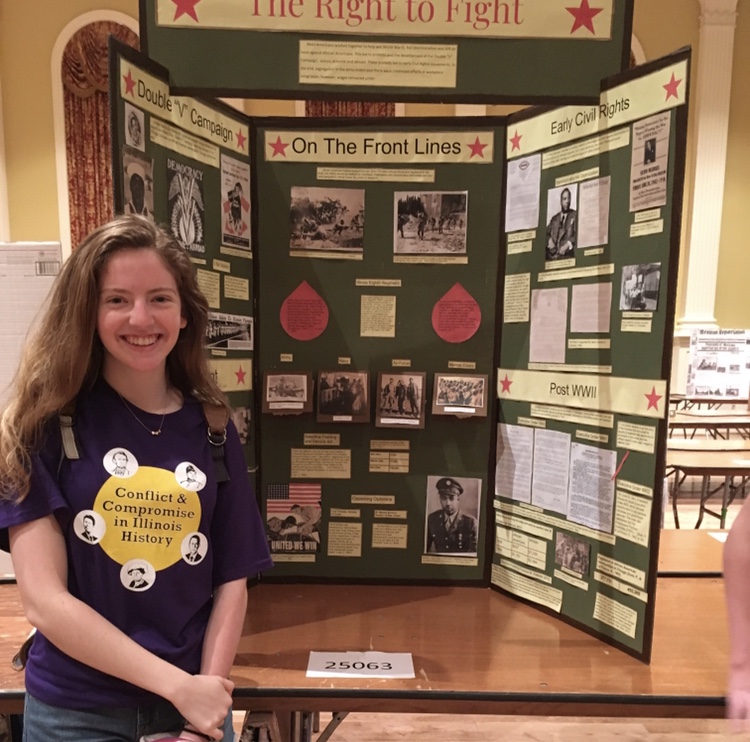 Maine South student Amanda Hiller was one of just four students chosen to present her project recently at the 133rd American Historical Association annual meeting that was held in Chicago.
She was one of many students who participated last summer in the National History Day/Chicago Metro History Fair. Since Amanda's project was so well received by the association at that event, she was invited to present at the annual meeting.
Her project outlined how most Americans worked together to help win World War II, but that discrimination was still an issue against African Americans. This led to protests and the development of the Double "V" Campaign: victory at home and abroad. These protests led to early Civil Rights movements. In the end, segregation in the army ended and there were continued efforts at workplace integration, however, wages remained unfair.
Her name appeared in the national program for the professional organization that represents academic/practicing historians.