My Plan, My Story: Future Teacher Finds Passion Through Internship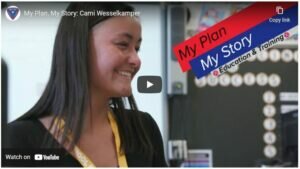 Cami Wesselkamper, graduate of Maine South, always knew she wanted to be a teacher and her teaching internship confirmed her desire and helped her pinpoint the grade level that was best suited for her. Cami's story illustrates the power of internship and career experiences.
This is one of many stories of students in District 207 working with the Integrated Career Services Department to secure an internship in order to learn about potential careers.
Watch other My Plan, My Story videos on the District 207 You Tube site.