National Merit Scholarship Honors for 23 District 207 Students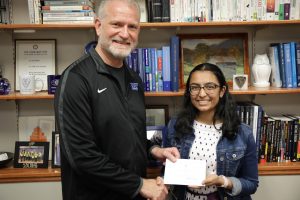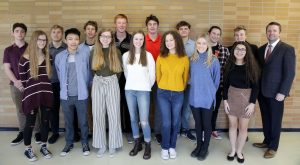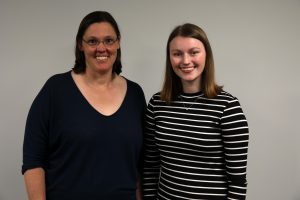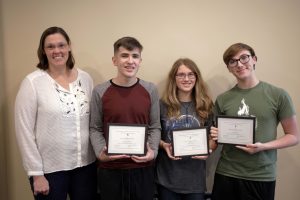 Four Maine Township High School District 207 seniors have earned the status of National Merit Scholarship Semifinalist and 19 have been named Commended Students in the 2020 scholarship program. The semifinalists and commended students are determined by performance on the PSAT taken by students in their junior year of high school.
The semifinalists include Olivia Bitcon, Maine West; Isabela Brown, Maine South; Danielle Lesinski, Maine South; and Micah Orr, Maine South.
The commended students include Victoria Buszek, Maine West; Austin Clarke, Maine South; Brennan Dombro, Maine South; Blazej Ezlakowski, Maine West; Jason Foster, Maine South; Margaret Honan, Maine South; Tyler Houck, Maine South; Logan Jawgiel, Maine South; Bradley Johnson, Maine South; Isabella Killian, Maine South; Howard McAllister, Maine South; Kaitlin O'Reilley, Maine South; Anami Patel, Maine East; Katherine Stewart, Maine South; Rylan Turner, Maine West; Liam Warlick, Maine South; Finn Wethall, Maine South; Evan Yang, Maine South; and Sean Yesko, Maine South.
More than 1.6 million juniors in nearly 22,000 U.S. high schools entered the 2020 Merit Program. Approximately 100,000 more students participated in the PSAT last year as a result of more states adopting the College Board's suite of college entrance preparatory exams. Three were 16,000 named semifinalists and 34,000 named commended students.
Semifinalists have an opportunity to continue in the competition for some 8,300 Merit Scholarships worth more than $32 million that will be awarded next spring to Finalists. That process includes a detailed application process for the students. Three types of Merit Scholarships will be offered:
2,500 one-time National Merit $2,500 Scholarships for which all finalists will be considered, and that are supported by business organizations and NMSC's own funds
approximately 1,000 corporate sponsored Merit Scholarships that are specified for finalists who meet a company or business grantor's preferential criteria
approximately 4,800 college sponsored Merit Scholarships that are available only for finalists who will attend their respective sponsor institution.
All Merit Scholar designees are chosen on the basis of their abilities, accomplishments, and potential for success in rigorous college studies without regard to gender, race, ethnic origin or religious preference.
Photos:
East – Principal Dr. Michael Pressler with Anami Patel.
South – (front row, left to right) Margaret Honan, Evan Yang, Kaitlin O'Reilley, Katherine Stewart, Isabela Brown, Danielle Lesinski and Isabella Killian. (back row, left to right) Howard McAllister. Liam Warlick, Sean Yesko, Brennan Dombro, Jason Foster, Finn Wethall, Micah Orr, Bradley Johnson and Principal Dr. Ben Collins. Not pictured: Austin Clarke, Tyler Houck and Logan Jawgiel.
West Semifinalist – Principal Dr. Eileen McMahon and Olivia Bitcon.
West Commended – (left to right) Principal Dr. Eileen McMahon, Blazej Ezlakowski, Victoria Buszek and Rylan Turner.