School-Wide Fundraiser 2019-2020 - Multiple Myeloma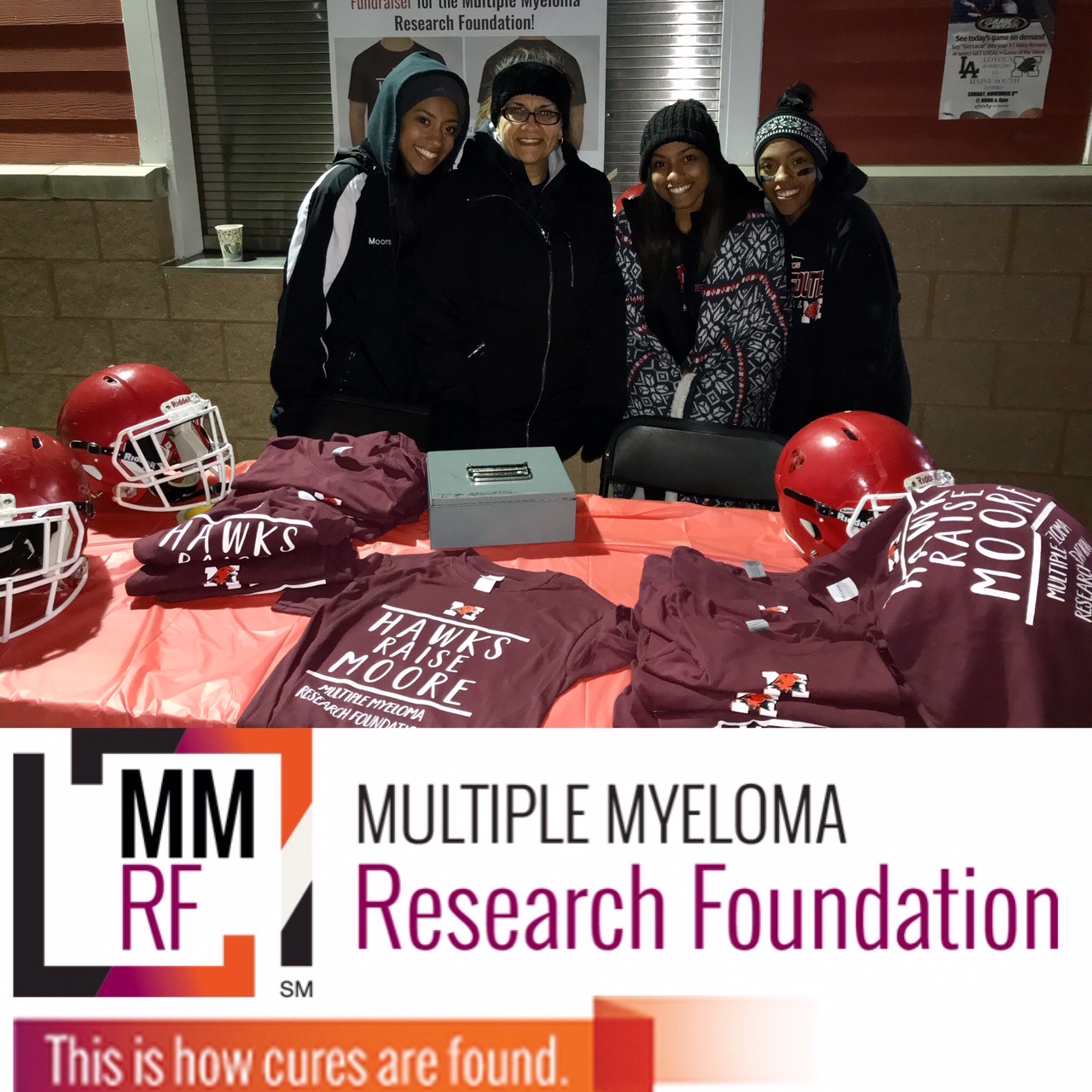 Maine South's mission for the 2019-2020 school year is to raise
money and awareness for the Multiple Myeloma Research
Foundation. Maine South will be supporting this charity to advance
and aid the development of new drugs to help treat Multiple
Myeloma, as well as to show support to the Moore family, who lost
their dad, Leander Moore, to this cancer in April.
Multiple Myeloma is a blood cancer that causes malignant plasma
cells to accumulate in the bone marrow, which decreases normal
plasma cells that help fight infection. It can also lead to tumors,
kidney damage, bone destruction, and impaired immune function.
Multiple Myeloma is the second most common blood cancer without
a cure.
Throughout the school year, we will have multiple events in support
of Multiple Myeloma, such as the upcoming Park Ridge Chipotle
night on Tuesday 11/26 from 5-9 pm, a Super Bowl Party on 2/2,
Pizza Madness night on 3/11, and a Color Run on 4/26. Stay tuned
for more information to come, and you can always make a donation
here if you're interested in supporting. T-shirts are on sale in the
Bookstore, at V-Show, or at upcoming sporting events for $12.
For more information, please visit the
Multiple Myeloma Research Foundation