Seal of Biliteracy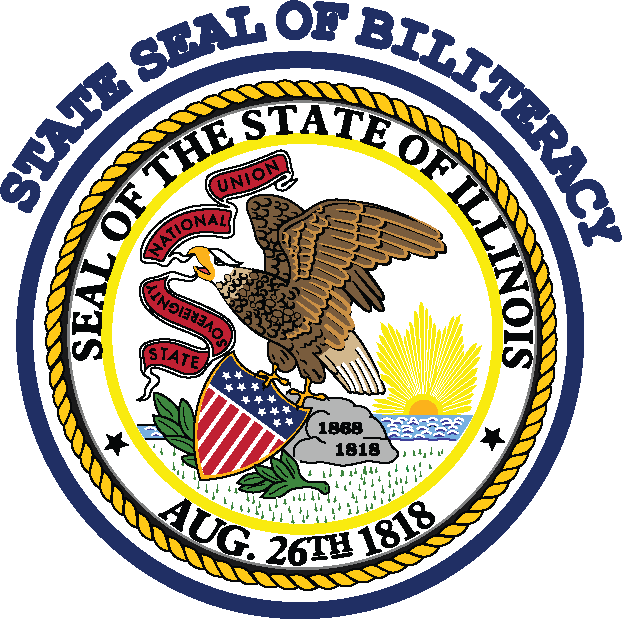 The Seal of Biliteracy recognizes Senior-level students who have attained a high level of proficiency in one or more languages in addition to English. This Seal of Biliteracy also carries national recognition. Students meeting the requirements for the Seal of Biliteracy will receive recognition on their transcripts and receive an official seal to place on their diplomas.
Why is the Seal of Biliteracy important?
An achievement to present to college admissions offices and receive college credit.
Offers valuable skills to future employers in today's global economy.
Affirms the value of diversity and honors multiple cultures and languages.
Promotes benefits that come with being multilingual and multicultural.
What are the specific requirements?
Students first must demonstrate English proficiency by scoring a composite of 21 or higher on the ACT; OR a score of 540 or higher on the Evidence-Based Reading and Writing section on the SAT; OR meeting the exit criteria on the English language ACCESS test. Students then must demonstrate proficiency in a language other than English by scoring a composite of 6 or higher on the STAMP exam (Standards-based Measurement of Proficiency) OR earn a 4 or 5 on the Advanced Placement Language and Culture exam.
The Seal of Biliteracy STAMP exam will take place at Maine South High School on Wednesday, April 10, 2019. Eligible students and their parents are contacted via email on or around March 1, 2019 with details on test sign-up and fees.
Who can I contact for more information about the Seal of Biliteracy?
Maine South World Languages Department Chair – Tona Costello at 847-692-8134.