Ten Maine South Students Earn National Merit Finalist Designation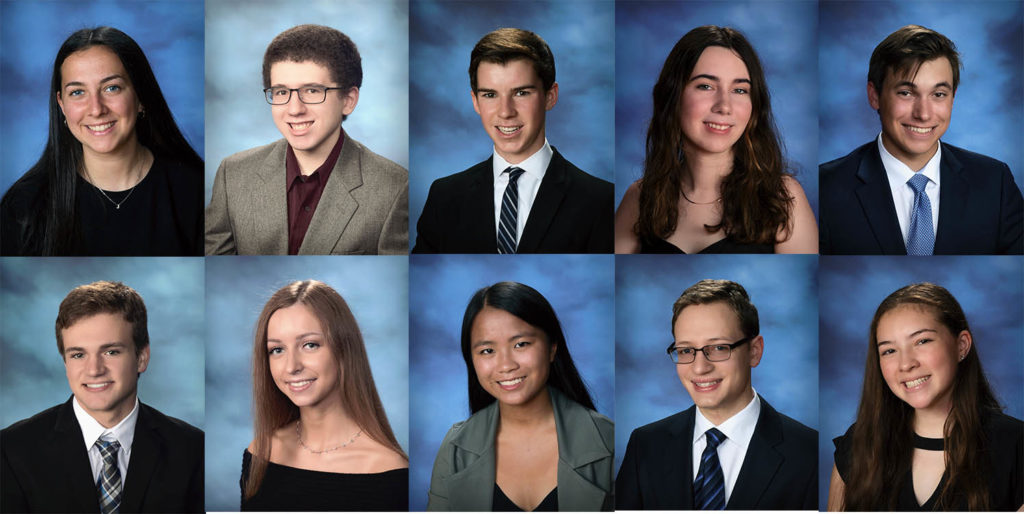 Thirteen Maine Township High School District 207 seniors have earned the status of National Merit Scholarship Finalist in the 2021 scholarship program including 10 from Maine South. The semifinalists and commended students are determined by performance on the PSAT taken by students in their junior year of high school.
The finalists include: Jessica Beck, Eric Biedke, Eamon Brady, Elizabeth Compton, Alexander Heinz, Joseph Kinnavy, Monica Milanowski, Mia Pomilia, Jonathan Spychalski and Anna Wapner from Maine South; Isabella Piekut and Nicole Piekut from Maine East; and Anna Kalena from Maine West.
Each year more than 1.6 million juniors in nearly 22,000 U.S. high schools enter the Merit Program.
About 7,600 National Merit Scholarships of three types will be offered in 2021:
2,500 single-payment National Merit® $2500 Scholarships for which all Finalists will be considered
About 1,000 corporate-sponsored Merit Scholarship awards for which Finalists who meet a company or business grantor's specified criteria will be considered
Some 4,100 college-sponsored Merit Scholarship awards for which only Finalists who will attend their respective sponsor institutions are considered.
Although all students who become finalists are among the highest achievers in the competition, not all finalists receive a Merit Scholarship award. Of the 15,000 Finalists in the 2021 program, about half will win an award, and no student will receive more than one scholarship offer.
All Merit Scholar designees are chosen on the basis of their abilities, accomplishments, and potential for success in rigorous college studies without regard to gender, race, ethnic origin or religious preference.