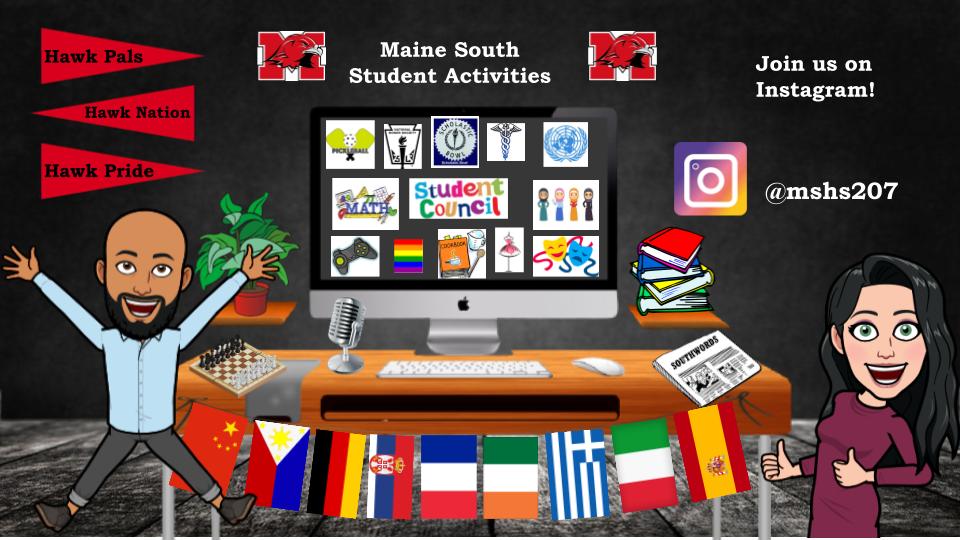 Maine South's Clubs & Activities
Department Contact:
847.692.8217
Department Information:
Maine Township District 207 schools offer extensive opportunities beyond the classroom to engage in learning, self-discovery, and the pursuit of personal interests with like-minded peers. Offering over 80 clubs and activities, students can participate in clubs based on hobbies, academics, charitable efforts, as well as social and political interests. Take a few minutes to explore our clubs listed at the bottom of this page.
View this profile on Instagram