Maine South Teacher Named to Library of Congress/National History Day Partnership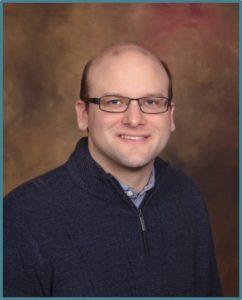 Michael Biondo, a social science teacher at Maine South, was recently selected as one of only 15 educators who will create a valuable new classroom resource for students. The student guides will be the newest addition to the wealth of materials provided by the Library of Congress Teaching with Primary Sources (TPS) Consortium for educators in the United States and around the world.
Over the next several months, Mr. Biondo and the cohort of contributors will work directly with National History Day (NHD) and Library of Congress staff to write and test a series of five student guides based on five NHD project categories: documentary, exhibit, paper, performance, and website.
The guides will help students find, analyze and integrate primary sources from the Library of Congress into their NHD projects. Mr. Biondo's experience will include advanced virtual training with the Library of Congress and its TPS partners. Upon the guides' completion, NHD will distribute the series online.
"National History Day sends students on an individual journey of exploration," says Mr. Biondo. "They choose a topic of interest to them and get the chance to wonder about it. They conduct scholarly research and have the chance to creatively report their findings. It is a highly personalized process for each student. I have seen tremendous growth from my students in each of my 17 years sponsoring this program at Maine South, in partnership with NHD and our local and state affiliates, the Chicago Metro History Fair and Illinois History Day. The chance to receive training from National History Day and the Library of Congress, and to contribute to a resource that will help students is a great honor to me. I am excited to get to know colleagues from across the country and to collaborate with them on this resource. Our collaboration on this resource will help students do amazing research at the Library of Congress for their National History Day projects!"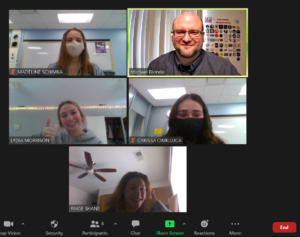 "Mr. Biondo and his fellow contributors bring many years of classroom and project-based teaching experience to this endeavor," said Dr. Cathy Gorn, National History Day Executive Director. "Through this new series, these teachers will showcase the Library's primary source collections for the benefit of National History Day students for many years to come. We are grateful for this opportunity to work with the Library of Congress as creation partners for this important project."
The cohort of 15 teachers will begin its work with National History Day and Library of Congress staff immediately. The educators chosen for the program represent Illinois, Indiana, Kansas, Massachusetts, Nebraska, New Mexico, Ohio, Pennsylvania, Rhode Island, Texas, Virginia, Washington, and Wisconsin.
NHD is a non-profit organization based in College Park, Maryland, which seeks to improve the teaching and learning of history. The Library of Congress TPS Consortium provides extensive professional development opportunities for educators and has enabled the creation and dissemination of teaching materials focused on using the Library's digitized primary sources. The Library of Congress is the world's largest library, offering access to the creative record of the United States — and extensive materials from around the world — both on-site and online.